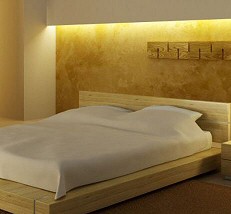 FAQ: Why LED lights are better? All about LED
What is LED? LED is short for Light Emitting Diode, a solid state electronic device that is capable of emitting light when a DC voltage is applied to it.
LED lighting is rapidly replacing conventional lighting methods such as incandescent bulbs, CCFL fluorescent tubes, and halogen lighting because of advances in technology that result in low energy consumption, high brightness, low heat conversion, low lifetime cost, and a compact form factor.
LED Light List of Advantages:
Reduced energy consumption and lower operation costs: LED are more efficient than compact fluorescent lamps
Very low maintenance costs
No ultraviolet UV rays / infrared IR radiation
Extra long life: 60,000 hours or more
No mercury! (energy saving lamps and fluorescent tubes contain mercury)
Low carbon footprint: up to 90% less CO2 emissions through energy savings
Flicker free light
Light can be directed with precision optics
Excellent color saturation
High luminous flux stability with changes in ambient temperature
Very high brightness stability over other light sources
Very compact design, many design and form factor options
Direct LED replacements available for traditional incandescent lamps
Full brightness immediately when switched on
Minimum heat output
Uses safe low voltage electricity
High mechanical resistance or impact resistance
No need for ballast, capacitor and starter components
LED light does not disturb insects, since no UV light is emitted
LED lighting was initially not very popular as a room light alternative because of low brightness; now, some of the more advanced LED packages put out over 9,000 lumens (lumen is a unit of light intensity), capable of replacing metal halide bulbs in HD video projector systems.
LED color temperature was also an issue too. The light that was typically produced by early LEDs was actually a very pure white light which has a cold feel to it, since most of our incandescent light has some yellow in it. LED lighting is now available in 'warm white', a color adjusted light that has more yellow in it, which feels more natural.
LED: Flexible Form & Installation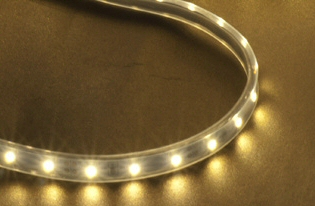 LED lights come in various forms and can be installed in a variety of different ways. For instance, it can be formed into strips that can be cut to size and concealed behind a valance or fascia to produce a warm, distributed, indirect lighting system like the installation above the bed.
There are also recessed ceiling pot lamps, spotlights, floodlights - indoor or outdoor. All units can be controlled with dimmers and home automation systems.
Direct replacement screw-in bulbs for regular AC household lighting fixtures are also available. They are able to handle a wide range of AC voltages, and 110v or 220v is not a problem. They are also perfect for use in RV, motorhomes, campers, boats, etc.
See the LED lighting section in our online store
We sincerely hope you enjoy using these advanced light systems and motors; if you have any questions, please feel free to contact us at any time!