Here's The Solution to All Those Coffee Table Remotes!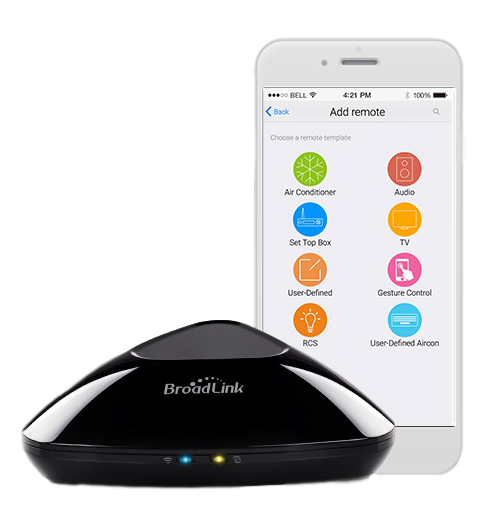 The BroadLink® home automation controller can learn both RF radio signals for blind motors AND the IR signals from your TV and audio remotes, using your phone or tablet.
If you received an email message about our Christmas Special, please reply to that message if you have any questions, or use our Contact Form (please mention it's about the Christmas Special).
If you have requested help, one of our account reps will be in touch with you very shortly to help assist you with your custom shade or kit purchase.
In the meantime, there are some links below that will give you the opportunity to get more information about your purchase. To get your free hub, purchase any one of the following:
Start Your Home Automation Journey
1 motorized shade from our Custom Shade Division
(see website in a new tab here)
OR
2 motorized window openers from our DIY website*
(see opener kits in a new tab here)
OR
2 blind motors from our DIY website*
(see motor kits in a new tab here)
(*combo ok)
*DIY Hub Introduction: click here for "how-to" hub articles