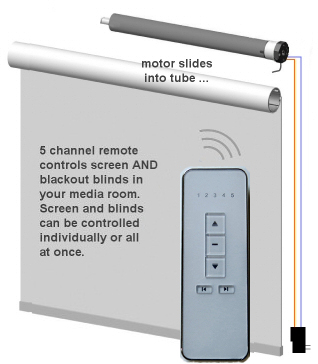 Motors for blinds, skylights and window openers are a specialty of ours; here are some good reasons to consider buying from us ...
Adrian Biffen, Senior Partner
Experience
We have been in the electronics business for over 50 years, and you'll find our technicians and designers are

highly qualified

to answer any support questions you might have - before, during and after your purchase.
Product Evaluation
All motors and associated electronics are required to meet our

high standard

of specifications before being accepted for inventory. We do not tolerate sub-standard items, and most of our products are manufactured to our own design specifications developed in our R&D labs.
3D Printer Innovations
We have been active in the 3D CAD industry since 1990, and our 3D printers are often busy, pushing out our latest product design. If you need a special part, please feel free to contact us at any time.
Top Notch Quality Control
All blind, skylight and window opener motors and associated electronics are individually tested when they arrive in North America from our production facilities,

BEFORE

they are shipped to you. We do not rely on

you

to do our quality control, like many other vendors do.
Immediate Replacement Warranty
Although it is unlikely (due to our quality control), if you have a failure you do not have to wait for a product to be returned to us. Send us the return mail receipt by email, and we will

expedite an immediate replacement unit

, often the same day.
We Value Your Privacy (and our own)
We do our own shipping and maintain our own servers, insuring that your transaction is completely private -

we do not share or sell ANY purchase data with ANY marketing company, and we do not use cookies on our websites to track your activity in ANY way

.
Small Family Business - And Proud Of It
We are a family run business, and we do not subscribe to the current online take-over by large corporations. Your purchase in our shopping cart is

affordable

because

we do not pay a substantial mark-up to a facilitator

.
* * * *
What Our Customers Are Saying:
♦ "Doing the blind myself with your motor ... cost me $240.00 ... I saved $600" - DH, Edmonton, Alberta
♦ "Thank you for an impeccable service! Wish everyone would work like you!" - JC, Miami, Florida
♦ "Great product, exceptionally quick delivery" - PV, New South Wales
♦ "Great seller, fast communication and shipping, highly recommend, thank you" - RS, Verdun, Quebec
Some of Our Basic Products:
We sincerely hope you enjoy using our advanced motor products; if you are interested, you can purchase these products in our DIY blind and shade online store.