Adrian Biffen, Senior Partner
Convert Your Windows to Power Operation With Full Remote Control: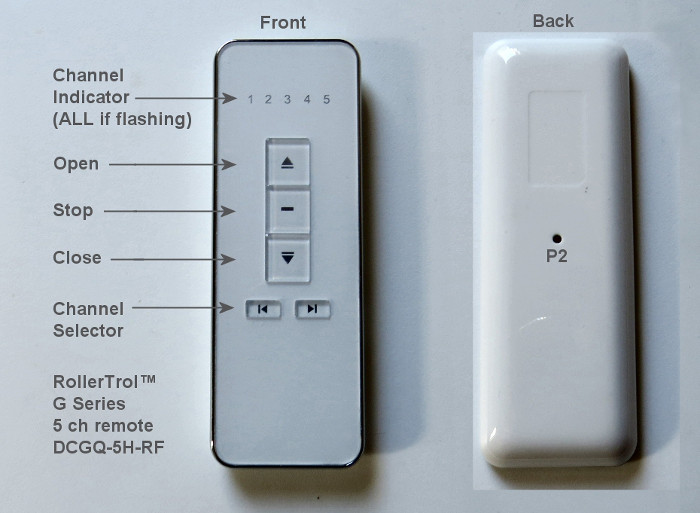 Awning windows are hinged at the top and open outward from the bottom, and they have been used for generations to provide ventilation. While the old-fashioned crank works fine, a universal power window kit allows you to open and close windows with the push of a button.
Here is a link to our category in our shopping cart (opens in a new tab).
If you'd like to upgrade any of your windows, converting to power operation is straightforward. Please note: these are not meant for automotive products, but can be used in RV's and travel trailers.
Here is a short video showing a single-hung window with our "sliders" on either side:
How Do Universal Power Windows Work (manual to power)?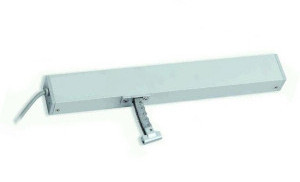 Window conversion kits replace the hand crank with an electric motor. A slim low-voltage DC motor in a housing mounts inside the window frame, and it has a chain that locks into a rigid bar that pushes the window open.
We have full remote control capabilities with our multi-channel remotes, but we also have manual units if you want to use your own switch gear. We also have wired switches if you don't want a remote control style.
These motors use 12 volts DC and therefore they do not have any shock hazard. You can install these yourself, perfect for DIY (Do It Yourself).
Benefits of a Power Window Conversion Kit Motor:
Why add manual to power functionality? There are good reasons to upgrade your operation:
- Convenience - They remove the need to get up and crank the handle numerous times.
- Ease of use - Electric operation allows almost effortless opening and closing.
- Speed - Open and close faster than cranking by hand.
- Accessibility - Power controls place operation within easy reach. Helpful for the disabled or elderly.
- Comfort - Keep fresh air flowing on hot days without repeated cranking. Close quickly when it rains.
- Value - Power features can increase property value for homeowners.
Things to Consider When Ordering a Conversion Kit:
If you're planning a conversion, keep these factors in mind:
- Cost - Expect to pay $250 or more per window for quality DIY kits.
- Skill level - You'll need to be able to mount the housing yourself with the supplied brackets (very easy)
- Window condition - Make sure awning frames and hinges are in good shape before motorizing.
- Power needs - We provide 12 volt power supplies that convert AC 120 volts to 12 volts DC. You can also use 12 volt batteries.
- Weight capacity - Power kits come rated for different window sizes and weights. Choose adequate capacity for your windows.
- Features - Consider options like wireless remote control, programmable opening widths, and automatic rain sensing.
How to Add Power Window Conversion Kits:
Here is an overview of the installation process:
1. Remove the existing crank mechanism from the window.
2. Mount the new power hardware housing according to the manufacturer's instructions.
3. If you have a door nearby, make sure it has full swing opening capacity.
4. Configure the remote control units according to our instructions (very easy). If you are using our wired switches, please connect them.
5. Use 16 gauge wire anywhere you run the 12 volts DC. Standard 16 gauge lamp wire is a good choice because it comes in different colors (it blends well).
6. Connect the motor wiring to the provided power supply.
7. If you are using our adjustable stroke units, please choose your opening stroke by adjusting the screwdriver switch at one end (adjustments are 4", 8", 10", 12").
8. Test operation and enjoy your new power windows!
Almost any window can be converted to power operation with a little mechanical skill. For home use, 120V AC kits just plug into a nearby outlet. For RV vehicles or cars, 12V DC kits wire directly to the battery and power system.
If you only need to shop for a part replacement, we have those too. This would include OEM replacement parts, and if you need extra brackets, we can provide those free of charge.
Frequently Asked Questions About Our Accessory Product:
Q1: What is a power window?
A power window is a mechanism in a home that allows the windows to be opened and closed electrically.
Q2: What is a power window kit?
A kit is a complete set of components that includes everything needed to convert a window to a power window in a home or RV vehicle.
Q3: Can a power window be installed in any home?
Yes, most kits are universal and can be installed in almost any home or RV.
Q4: What is a power window conversion?
A conversion is the process of changing a window to a power window using a conversion kit.
Q5: Do power windows come with remote control?
Yes, most power windows come with remotes to control the windows.
Q6: Are power windows easy to configure?
Installing power windows can vary in difficulty depending on your vehicle's make and model. However, many power window kits come with detailed instructions to simplify the installation process.
Q7: What is an OEM-style Motor?
An OEM-style refers to a power window that replicates the design and functionality of the original equipment manufacturer (OEM) power window.
Join the Power Window Club!
Love the fresh air and convenience of awning windows, but tired of the old fashioned cranking? Then join the 21st century with power conversion kits! Ditch the hand cranks, save your elbow grease, and enjoy one-touch operation. Give your shoulders and hands a break and let a small electric motor do the work for you. Never lean out that window or get up from your seat again just to open and close an awning. With power window convenience, you'll get years more enjoyment from your windows.
Contact Us 24/7
We sincerely hope you enjoyed this article about using these advanced 12v motorized windows; if you have any questions, please feel free to contact us at any time!