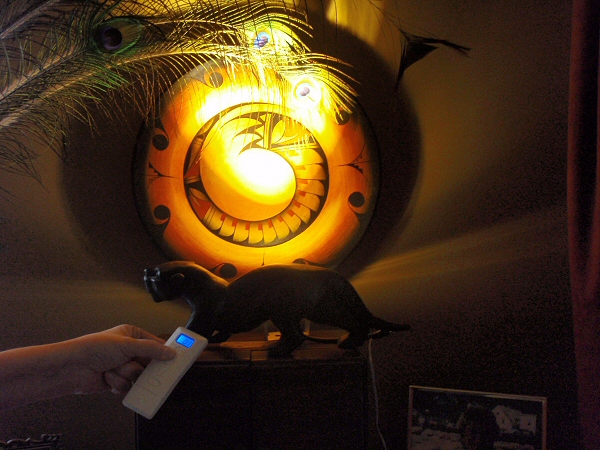 FAQ: Room lights & blinds - control both?
Our radio equipped motors use RF (Radio Frequency) for transmission of the remote control signal. A small antenna in the motor receives the control signal and a microprocessor then uses the decoded signals to activate the motor.
The RF signal is also capable of passing through walls and in many cases can reach anywhere inside a typical home. Our multi-channel remotes have up to 15 channels that can be programmed to control blind motors.
With our new RollerTrol Automation Hub, you can also control AC and LED lighting, window openers, and other devices in various different rooms and hallways throughout the home.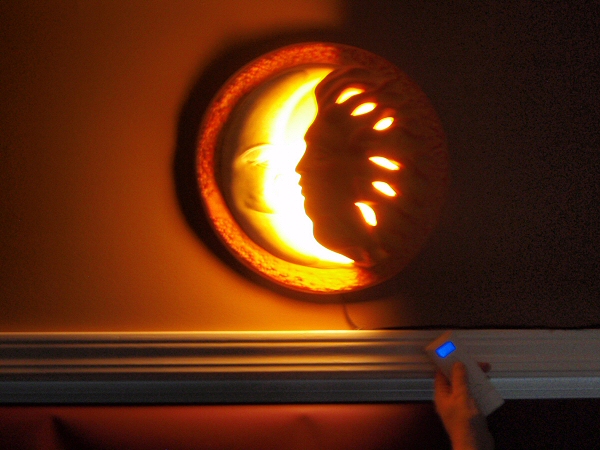 Take a look at our affordable blind and shade hub, operated by Android and IOS apps. This hub can "learn" RF radio signals for our blind motors and skylight/window openers! It is also has IFTTT event triggering (if-this-then-that).
The picture above demonstrates this capability, using a high power concealed 12v LED spotlight (with warm white color temperature). The picture below illustrates an example of a wall fixture with high power AC lighting.
If you are interested, you can purchase this automation hub in our DIY online store.
We sincerely hope you enjoy using these advanced motors; if you have any questions, please feel free to contact us at any time!