Introduction to Automated Window Closer
Adrian Biffen, Senior Partner
An awning window operator has window hinges at the top and opens outward. Awning windows are popular for ventilation while preventing rain from entering. Casement windows have hinges on the side and also open outward.
Manually opening and closing windows, especially ones that are out of reach, can be inconvenient. This is where automated window closers come in handy. In this article, we'll look at how automatic window closers work, their advantages, types of automated closers, FAQs, and key takeaways on using them effectively.
Here is our online store link to the category.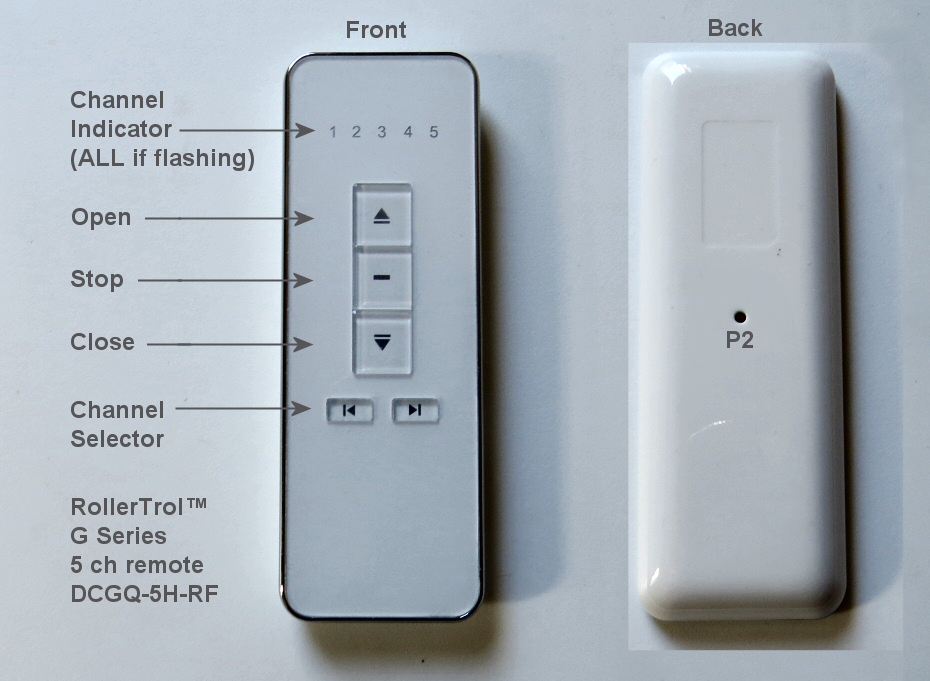 Key Takeaways for Automated Awning Window Closers
Convenient features like remote control of awning operators, scheduled opening, and automation capabilities make motorized window closers useful, especially for hard-to-reach windows.
We stock a large inventory of window motors.
Ensure the drive mechanism for electric window provides smooth operation and the motor has ample power to open the window fully.
Consider installation of awning window hardware and awning window parts availability, both in new construction and retrofitting existing windows before purchasing.
Automated openers and closers are easy to do DIY installation.
Safety features to prevent damage or injury are important when choosing a motorized window unit. Motorized and manual units have the ability to crush fingers, so please be careful about this.
We also have motorized openers for single hung and double hung windows. These can go on either side of the window, so they do not interfere with the sash, and do not need a window lock or crank handle.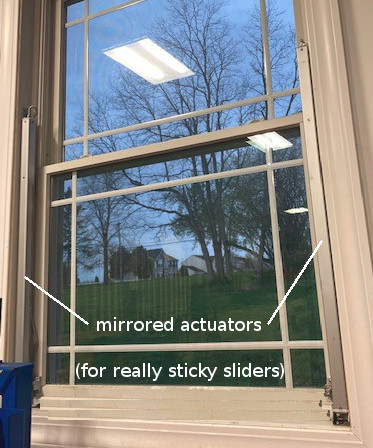 How Do Automated Awning Window Operators Work?
Automated window closers function by using electric motors and automated mechanisms to open and close windows for you. Here are the main components:
12 Volt Motor – Provides the electrical force to close the window, with no shock hazard.
Remote Control – Wireless remotes allow controlling the unit from a distance.
Rain Sensors – Detects when rain is present and signals the motor to close.
Thermostats – Any of our remote control actuators can be driven by 2 dry contact relays (custom order).
Hardware Installation – All our window operators come with a full complement of window hardware.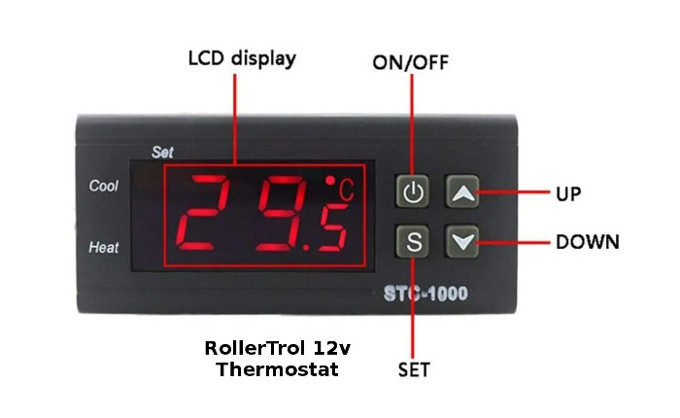 The Basic Motorized Operation (Awning Window Hinges at Top):
Use the control panel switch or remote to activate the opener motor.
The motor turns the drive mechanism to push the window out to the open position.
You can stop it at any time if you only want it open slightly.
At full open, a limit sensor tells the motor to stop.
To close, activate the motor again in the reverse direction.
At full close, the lower limit sensor signals the motor to stop.
Window is now securely shut until opened again.
Advantages of Automated Awning Window Closers
Automating window closers has several notable benefits:
Convenient – With the press of a button, remote control allows easy opening and closing from anywhere.
Accessibility – Eliminates needing to reach up high or use tools/poles to close windows manually.
Remote Range – Our remotes penetrate stud and sheet-rock walls and reach anywhere in a typical home.
Speed – Powered motors close faster than manual operation.
Thermostatic Control – Any of our remote control actuators can be controlled by temperature.
Scheduled operation – Timers can automate opening at set times each day.
Security – Windows close automatically and lock in place unlike manual windows accidentally left open.
Child safety – Remotes keep kids from accessing windows and prevent falls.
Integration – You can network windows with home automation systems.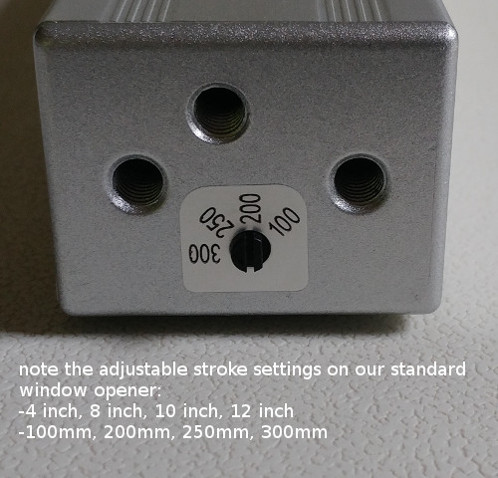 Window Locks, Cranks, Levers, Latches, Stainless Steel,
and Old Style Window Sash Hardware
Q: Is the chain fabricated from stainless steel?
A: Yes, the chain is made from stainless, providing many years of service.
Q: Do we need to pay attention to window sash locks?
A: Yes, the locks function as normal, but may prevent the window from opening, if locked.
Q: Do the window closers prevent break-ins?
A: The chain actuators are not moveable unless powered, preventing intrusion. Someone would have to break the glass to gain entry.
Q: Do we need to remove existing levers to retrofit motorized openers?
A: Yes, please remove pre-existing scissor type old style hardware for retrofit of motorized openers/closers.
Q: Do we need to keep parts and accessories on hand?
A: No, these are integrated units with no user-serviceable replacement parts, other than mounting brackets and nose piece. The housing is not die-cast, it is extruded.
We Have Skylight Openers Too
Our 60+ lb actuators are made especially for skylights (additional lift capacity).
You can have rain sensors with any of our remote control actuators.
You can also have thermostatic control with any of our remote control actuators.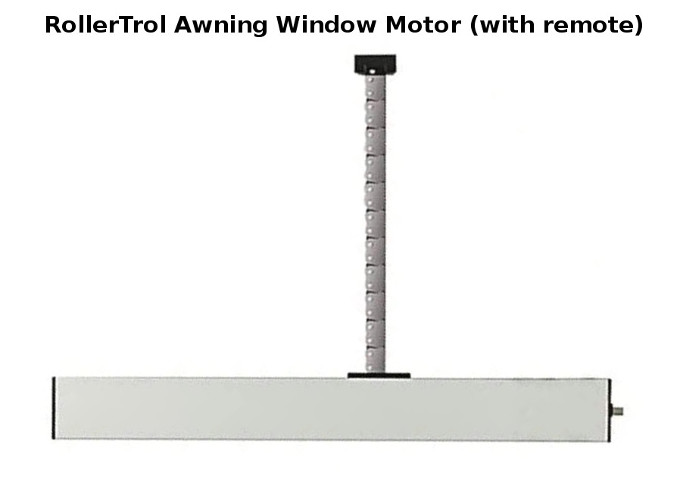 Types of Automated Awning Window Closers 
There are a few main options when automating window closers:
Electric motor – Most common: we have 12 volt DC models that have no shock hazard.
Hydraulic – Uses fluid pressure to open the window; leaks could occur over time.
Pneumatic – Operated by air pressure and require air compressor system to be installed.
Solar-powered – Rechargeable battery provides power; please locate 12v battery where it can be charged, and use 16 gauge (lamp cord) wire on the DC circuit. We don't supply batteries, but any 12 volt battery will do.
FAQs about Automated Window Closers
Q: Do 12 volt electric window openers have any shock hazard?
A: No, the 12v motors are safe - they have no shock hazard.
Q: Are automated closers difficult to install?
A: Motorized units are easy to install, and often is done by the homeowner.
Q: How much weight can automated closers handle?
A: We have actuators that range from 20 lbs (our standard series) to 60 lbs (heavy duty) but please contact us about capacity before purchasing.
Q: Can I retrofit my current windows with a powered opener?
A: Yes, absolutely (DIY)!
Q: Do they require special maintenance?
A: They need very little maintenance, but keep free of dirt buildup and lubricate moving parts annually.
Q: What safety features do automated closers have?
A: Limits to prevent opening too far, and thermal overload cutoffs.
Conclusion for Standard Series & HD Awning Closers
Automating windows with motorized window closers eliminates the need to manually operate hard-to-reach windows while adding remote control convenience. Units with electric motors provide powered opening at the touch of a button.
When selecting an automated window closer, consider the motor torque, drive mechanism, and any installation challenges. While convenient, automated openers have higher upfront costs and maintenance needs compared to basic mechanical closers. However, their hands-free accessibility and integration into home automation systems make motorized closers worth considering.
Contact Us 24/7
We sincerely hope you enjoyed this article about using these advanced 12v motorized windows, shade blinds, and louvers; if you have any questions, please feel free to contact us at any time!