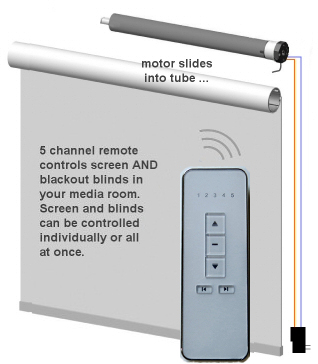 FAQ: Can I use your roller blind motor KIT on my existing Roller Shade? I think the tube is a Rollease and it is a Sheereweave material shade with a continuous cord loop lift system
Our standard motors are designed to fit Rollease 1.5" tubing, so you would have to check the size of the Rollease tubing (it comes in different sizes).
If it isn't the right tubing, it is relatively easy to replace it with ordinary round tubing. You can use double sided tape to attach your shade material. Here is more info about choosing the right tubing:
more information about tubing for roller shades
Our "Mini" series fits existing retail blinds that have an inside roller diameter of 3/4" (18mm) or more. Here is an article about rerofitting roller blinds from Home Depot with our Mini motors:
retrofit existing roller shades from Home Depot
We sincerely hope you enjoy using these advanced motors; if you have any questions, please feel free to contact us at any time!