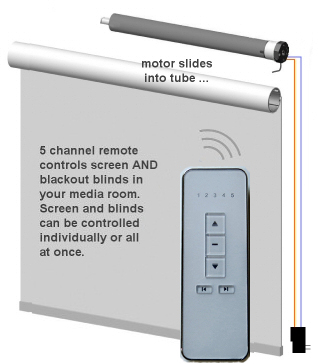 FAQ: What is the inner profile of the roller I need to purchase on my own?
For our standard series, you need is standard 6061 aluminum tubing, 1.5" outside diameter, 1 3/8" inside diameter (35 mm). Only the inside diameter is critical, to fit the drive adapters.
We have also found that 1 1/4" EMT steel conduit (the type used for electrical wiring in your home) fits the Standard series perfectly, and can be found at any building supply store like Home Depot.
You can also use the industry standard 1.5" extruded Rollease tubing, if you prefer.
Our 'Mini' series can use tubing as small as 3/4" (18mm). We have found that thin wall 3/4" copper pipe (the type used for water pipe in your home) fits the Mini perfectly, although it is expensive.
more information about tubing for roller shades
We sincerely hope you enjoy using these advanced motors; if you have any questions, please feel free to contact us at any time!