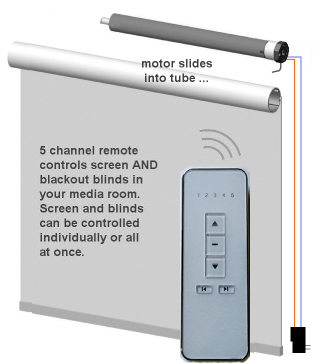 FAQ: Are your motors Arduino compatible?
Arduino compatibility was high on our list when we designed the RollerNode™ remote control node system (with sensing) for residential and commercial applications. The Arduino system has been hugely successful due to the user-friendly software that comes with it. This is the reason we chose the Nano v3 as our controller 'brain'.
Soon to be released, our RollerNode™ controller sytem has a very low power, energy efficient design, with plug in capability for Gravitech® Nano™ modules. It has built-in 'auto off' capability, and it can stay asleep for as long as required, and wake up only when needed, then go back to sleep as soon as the work is done. Full description is here: Arduino compatible RF remote controller.
The motherboard also has a dual channel motor control option for those devices that do not have radio receivers built into them, such as our 12v motorized window openers.
Summary of features:
Arduino compatible microprocessor control (Nano v3)
Radio compatibility with our multi-channel remotes
Radio compatiblity with Vera zwave system for operation with phone, tablet, or PC
12v DC operation is perfect for solar photo-voltaic applications
Auto-on/Auto-off circuitry for low power applications
Jumper settings convert operation to 'always on'
Easy battery backup (car, motorcycle, marine, RV or Li battery)
Works 'out of the box' - operation is pre-configured, no requirement for programming
On-board program can be easily altered by uploading modified text file via USB port from PC
Full breakout socket of all Nano v3 pins, make your own prototype add-on board
5 volt and 3.3v regulated DC power is available for your board design
Inputs/Outputs directed to on-board screw terminals
Motor control option available (2 channel, reversing, with PWM speed control, up to 2 amp)
Accepts Gravitech add-on boards
With its own dedicated programmable CPU, the controller is capable of making decisions based on input sensing, time, or other data. Nodes can run programmed scripts, and/or execute commands sent from a multi-channel hand held remote control. Use our pre-installed programs or bake your own via the on-board USB port. For more information and technical details, please visit our RollerNode™ blind, shade, LED, window and skylight motor controller page.
Using the Veralite™ web server and our Z-wave interface, you can also control your system from any web enabled phone, tablet, PC.
The RollerNode™ motherboard also has a built-in breakout socket and daughterboard system where you can create your own circuitry, complementing the Arduino® Nano™ v3 microprocessor. Use our pre-programmed scripts, or write your own program code and upload it to directly to the RollerNode™ microprocessor via a standard USB port.
Automate blinds, shades, LED lighting, window openers, skylight motors, door locks, driveway gates, security systems or anything else you need to control.
We also sell light filtering (translucent) and blackout cellular fabrics on our custom shade website.
See instructions for RollerNode™ soft start LED, motor and relay controller here
If you have any questions, please feel free to contact us at any time!