Easily Turn A Pi Into a Low Cost Home Automation Hub
Adrian Biffen, Senior Partner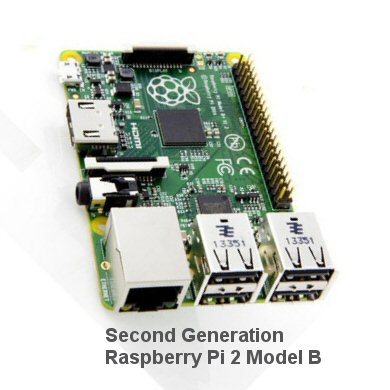 The Raspberry Pi® is a low cost, credit-card sized computer that uses an HDMI computer monitor or TV, and a standard keyboard and mouse. It is a very capable device that enables people of all ages to explore computing and to learn how to program.
It was originally designed as an educational tool by the Raspberry Pi Foundation in the UK (circa 2008), and it took the computing world by storm, selling over 2 million units in the first 2 years (they were expecting perhaps 10k in sales).
It has now evolved into a second generation product (Raspberry Pi 2 Model B), and we are convinced it can function as a home automation controller just as well as other dedicated units such as Vera®, Wink®, Homeseer®, SmartThings®, etc.
Editor's Note: We now have the new Pi 3 Model B, with built-in Wifi (worked out of the box ) and Bluetooth 4 Low Energy (BLE).
As a home automation hub, it does not depend on the cloud for operation, something we feel is a very important consideration when setting up an automated system. We certainly don't want our home to stop working if the internet connection fails, especially if it was controlling our greenhouse too!
Were were, quite frankly, blown away when we loaded the Noobs operating system installer onto the micro SD card, plugged in our HDMI 12 ft projector screen, connected the Internet cable and booted it up for a first look.
We selected the Raspbian Operating System, and after installing this automatically, it booted straight into a GUI (Graphical User Interface) at a superb resolution of 1080P, replete with browser, email program, office suite, programming tools, text editor and a whole host of other features and programs we haven't explored yet.
Raspbian is the officially supported version of Linux (based on Debian), but you can buy very inexpensive micro SD cards (they are about the size of a thumbnail) and install other operating systems such as Ubuntu Mate, OpenElec, Risc OS, etc. We bought a 16 GB card for about $12, but that price will continue to drop. Because it has an ARMv7 processor, it can run the full range of ARM GNU/Linux distributions, including Snappy Ubuntu® Core and Microsoft Windows® 10 (IoT).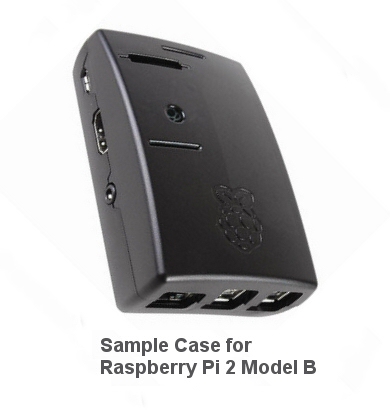 If you are a casual user of a laptop or Android device, this baby is a very suitable replacement, just as a general purpose computer. If you don't own a computer, the Pi would work just fine as your entry point into the world of computing.
But our interest was in applying the Pi as a home automation controller, so we quickly moved on to Stefan Stromberg's brilliant OpenNetHome automation software. This software sets the Pi up as a web server on your local network, and you can access it with any browser on any device in your home, or from anywhere on the Internet (if you decide you want remote capability).
We have been supplying our blind and shade motors to many customers in Norway, Sweden and Finland (and other European countries) for quite a few years, largely because our Mini motor fits small Ikea® manual roller shades quite nicely.
Stefan had heard about this from our Scandinavian customers and asked us if we would like to participate from the automation point of view; we quickly jumped at the opportunity and suggested we use a low cost RF USB dongle (the 433 MHz Jeelink™ Classic from Jeelabs) to connect and control our blind motors and window openers.
After collaborating for several months, we emerged from this exercise with a low cost system that can run any of our shade and blind motors, our window and skylight openers, and many other devices. Wow!
Written in the Java programming language, it can also be installed on a Windows® or Macintosh® machine, if you want to try it out on a different platform.
Please Note: Our blind motors and window openers are operated with wall mount and hand held controls, and our system is designed to allow automation to be added at any time. This means you can start with our simple remote controls and add the automation later, and take your time with it. Our remote controls will continue to function while you build your automation system and will also continue to function after the automation is activated.
The OpenNetHome automation software is installed easily and quickly from the cloud with a few simple commands, and once that has happened, you can pretty much stick your Pi in a closet somewhere because everything can be configured from your regular computer via the browser.
However, if the Pi was the only computer you had, you could still use it for browsing, email, spreadsheets, word processing or whatever you need to do, while the automation software runs in the background.
Raspberry Pi 2 Model B Specifications
A 900MHz quad-core ARM Cortex-A7 CPU
1GB RAM
4 USB ports
40 GPIO pins
Full HDMI port
Ethernet port
Combined 3.5mm audio jack and composite video
Camera interface (CSI)
Display interface (DSI)
Micro SD card slot
VideoCore IV 3D graphics core
You can find out where to buy the Pi 2 Model B unit by searching for this phrase: "buy a pi [country]"
Here are some examples using the DuckDuckGo search engine that doesn't track you:
We bought a kit, complete with power supply, case, and micro SD card with Raspbian on it for about $65 US. Then we accidentally broke the SD card in half when we put the Pi into its case, so we bought a new 16 GB micro SD card ($12), and went through the process of downloading NOOBS and installing Raspbian from scratch, which was very easy to do (see part 2).
We sincerely hope you enjoy using these articles; if you have any questions, please feel free to contact us at any time!
PART 1: Raspberry Pi As A Home Automation Controller: Introduction (YOU ARE HERE)
PART 2: Raspberry Pi As A Home Automation Controller: Using NOOBS to Install Raspbian
PART 3: Raspberry Pi As A Home Automation Controller: Installing OpenNetHome Software
PART 4: Raspberry Pi As A Home Automation Controller: Creating a Window Blind Device
PART 5: Raspberry Pi As A Home Automation Controller: Using 3D Software to Create your Floor Plans